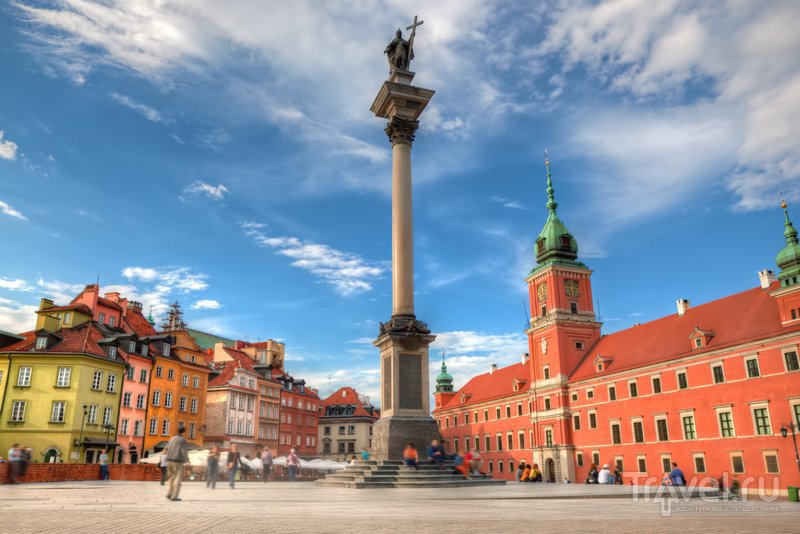 We will take you to the Old Town area to show you the Royal Castle, the Old Market Square and the Barbican. Following the Royal Route you will see the Presidential Palace,the University of Warsaw campus, the Holy Cross Church (home to Chopin's heart) and Copernicus' Statue. Other highlights of the Warsaw sightseeing tour include: the New Town with the Monument to Warsaw Uprising, the Jewish Ghetto, the Tomb of the Unknown Soldier, the Palace of Culture and Science and more!
Warsaw has been the capital of Poland for more that four centuries and is the largest city in Poland. It is the center of Polish economic, political and cultural life. The symbol of the city is a beautiful mermaid wielding a sword in protection of the city. Warsaw is a bustling metropolis and at the same time a city with a unique history. Interestingly a quarter of the space in the city consists of parks and other 'green' spaces. Warsaw is truely a city for every taste and every budget.
The price includes:
hotel/hostel pick-up,

express/fast train transportation,

guided Warsaw City Tour in English,

all transfers in Warsaw,

hotel/hostel drop-off.
 Important information
12h
This is private tour – organized on request.
At least 2 participants are needed to organize the trip.